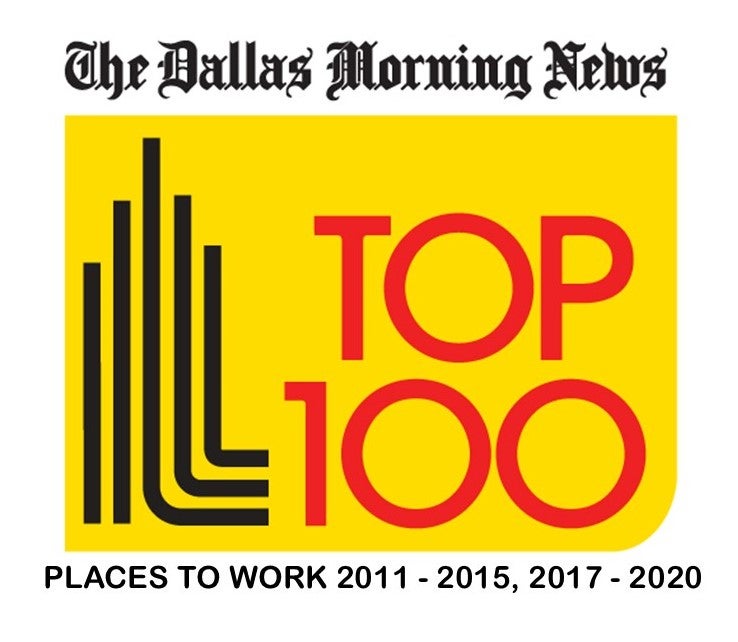 Every spring, The News solicits nominations for the Top 100 Places to Work. Anyone can nominate a company - a worker, the CEO, even someone who doesn't work there and admires the workplace environment. The company must have at least 50 employees to enter.
JOINING THE COMPETITION
WorkplaceDynamics contacts each nominated company and explains the process. To enter, each firm must give WorkplaceDynamics access to its Dallas-Fort Worth employees by email or paper ballots. All employee answers are kept confidential.
MAKING THE CUT
To qualify as a Top 100 company, at least 35 percent of a firm's workers must fill out a survey. Firms with 85 employees or less must have at least 30 responses to qualify.
CHOOSING THE WINNERS
Workplace Dynamics analyzed the answers from 81,344 employees at 319 participating companies to determine the Top 100 and the rankings.
Huffines has won Top 100 Places to Work and continues to strive each year! We are proud to acknowledge our employee's and make the work place a fun environment everyday!