Are you currently in the market for a used car? Huffines CJDR Plano in Texas has a large selection of used vehicles available, including quite a few used specials that will help you save money when you're buying a used car, truck, or SUV. We invite you to check out everything in our used car inventory to see what you might want to buy. We're more than happy to provide you with additional information on our used cars or take you out on a test drive in one that takes your fancy. Learn more about our used car selection below.
Why Are the Benefits of Buying a Used Vehicle?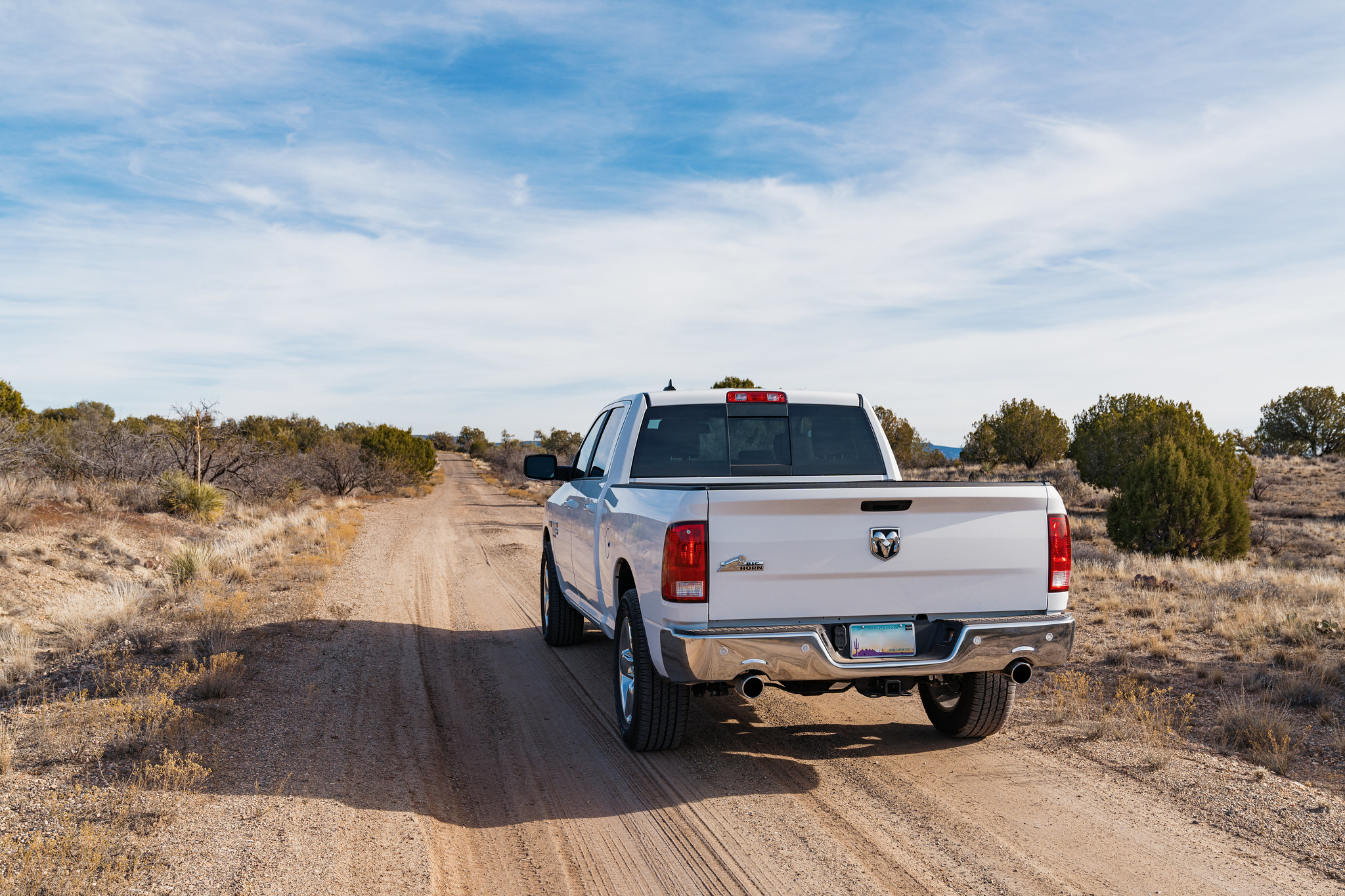 Dodge Ram 1500 Classic Big Horn HEMI 5.7-liter pickup truck by Tony Webster is licensed with CC BY-SA 2.0
In a perfect world, everyone would be able to drive off a car dealership's lot behind the wheel of a brand-new vehicle. But there are also a whole lot of benefits that you'll get to enjoy when you invest in a used vehicle. For starters, a used vehicle usually costs just a fraction of the price of a new one. They also won't depreciate as quickly as new vehicles. These are just some of the reasons why it makes so much financial sense for people to purchase used cars.
But the benefits don't stop there. In this day and age, cars are lasting longer than ever before. As a result, you should be able to get plenty of life out of a used car, even if it has 50,000, 75,000, or even 100,000 miles on it. You might be able to keep a used car until it reaches the 200,000-mile mark, and sometimes, you'll be able to ride around in it for even longer than that. This makes investing in a used car now well worth it.
Why Should You Buy a Used Car From Huffines CJDR Plano?
If you'd like to buy a used car, there are a handful of different places where you can purchase one from. For instance, you can browse the used cars that private sellers have listed for sale. You can also visit a local used car lot to see what they have in stock. But the best way to buy a used car is by taking a trip down to a trusted car dealership such as Huffines CJDR Plano.
What makes buying a used car from Huffines CJDR Plano such a great idea? Well, we carry a wide range of used cars, trucks, and SUVs from many different automakers. We also perform inspections on each used vehicle that we list for sale to ensure that you get a car, truck, or SUV that you'll feel comfortable in. Additionally, many of our used cars are certified pre-owned vehicles, which will make you feel even better about buying a used car as opposed to a new one.
What's the Difference Between a Used Car and a Certified Pre-Owned Car?
There is a big difference between an ordinary used car and a certified pre-owned one. A certified pre-owned car will be on the newer side, and it'll typically have low mileage on it. It'll also go through an extensive 100-plus-point inspection to guarantee that it's in great shape when you drive it off our lot. It'll go through a reconditioning process as well that will make both the interior and exterior look like new.
Not every used car on the Huffines CJDR Plano lot will be a certified pre-owned vehicle. But if you're interested in getting your hands on this kind of used car, we can point you in the right direction and show you the best certified pre-owned vehicles we have to offer.
What Should You Remember When Buying a Used Vehicle?
As you shop around for a used car, there are several key factors that you'll want to consider. The make and model of a used car and the reliability that an automaker is known for should be the first things you keep in mind. But you should also pay close attention to other things, such as:
How many miles are on a used car.
How well a used car has been maintained over time.
Whether or not a used car has been involved in any accidents.
How many previous owners a used car has had.
Which minor and major repairs a used car might need in the coming years.
You should also consider the price of a used car to make sure you're getting a good deal. The used-car specials that Huffines CJDR Plano has to offer should help you stay on the right track as far as your budget is concerned. We invite you to browse through all the red-tag specials we have listed on this page.
Is It Possible To Finance a Used Car?
Some people will shy away from even considering a used car because they don't think they'll be able to finance one. But this couldn't be further from the truth, as you're always welcome to look into financing a used car. You can get pre-approved for a used car loan instantly through the finance center at Huffines CJDR Plano and figure out how much you'll be able to spend on a used car before everything is all said and done.
The finance center at Huffines CJDR Plano can also help you calculate how much you'll have to pay for a used car every month based on the price you pay for it, the interest rate you get on the loan for it, and the repayment period you choose. It'll make it so much easier for you to make a decision when it's time to pick the used car you want to buy.
Start Shopping for a Used Car at Huffines CJDR Plano
When you drive down to Huffines CJDR Plano, you'll be pleasantly surprised to see all the used cars and certified pre-owned vehicles that we have on our lot. You'll also be impressed by all the used specials that we have to offer. We can help you choose the used car that will check all the right boxes for you and take you out on a test drive in it to make sure it'll be a great fit.
Contact Huffines CJDR Plano now if you have any questions about our used car inventory.